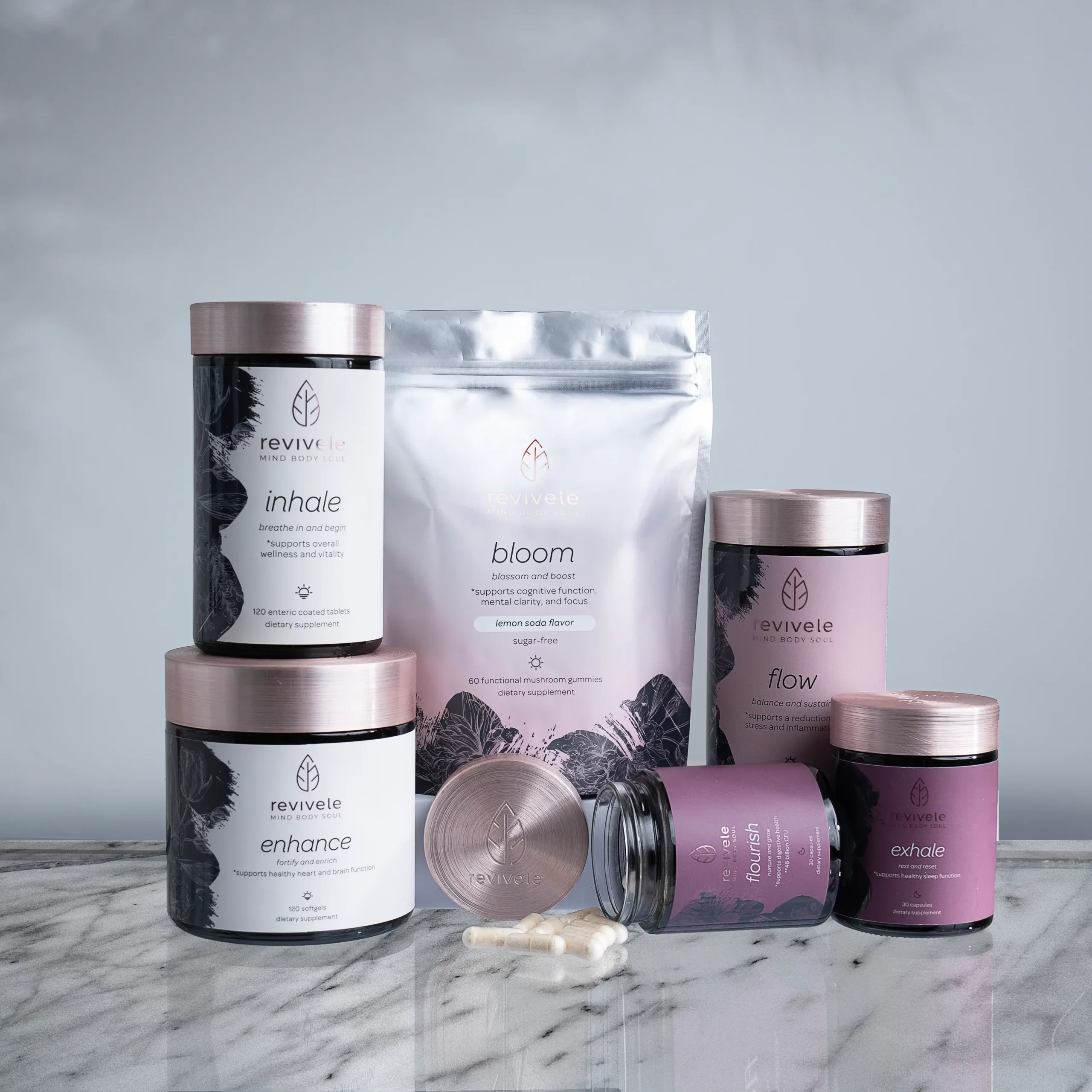 Revivele is a women's health company dedicated to helping women prioritize their well-being by providing education, knowledge, and solutions that aim to prevent long-term disease risk.
We recognize that women often devote their attention to their children, partners, aging parents, and careers, leaving little energy for their own health. Our founder, Dr. Kavita Desai, understands this firsthand, having watched her mother selflessly sacrifice her health and career to care for her family before being diagnosed with early onset Alzheimer's. This experience made Dr. Desai acutely aware of the many women in their perimenopausal and postmenopausal years who could benefit from a system directed towards women.
Revivele is designed to help improve a woman's well-being, brain health, mood, and sleep, and is founded by women, for women.
We believe that many products on the market are not tailored to women's unique needs and biology. At Revivele, we strive to empower women to prioritize their own health in all aspects – mind, body, and soul.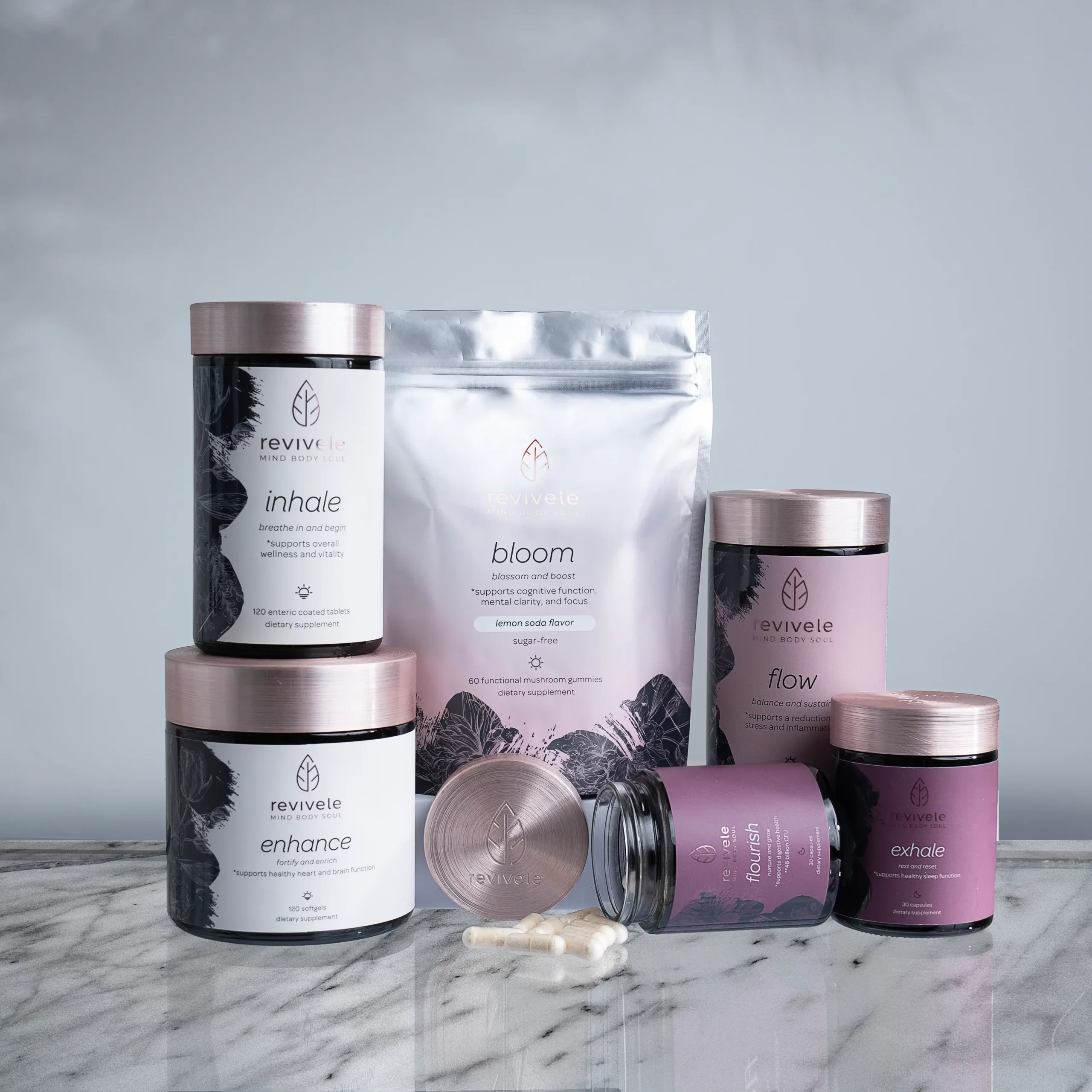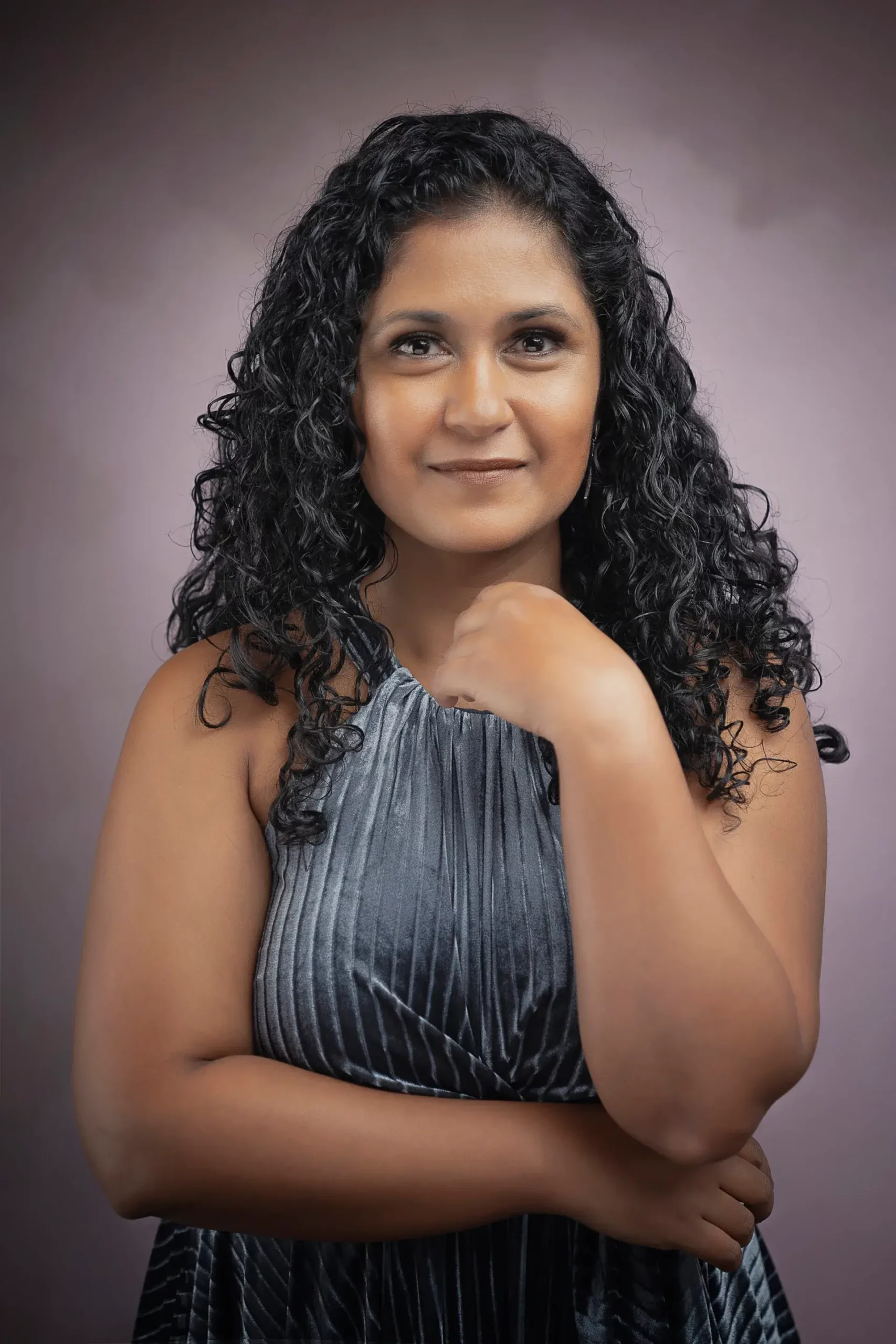 "My mom taught me so much, but her illness taught me even more.  Life is too short to not take time for yourself. We can be stronger and better at everything we do, if we, as women, put that little effort into ourselves first."
– Dr. Kavita Desai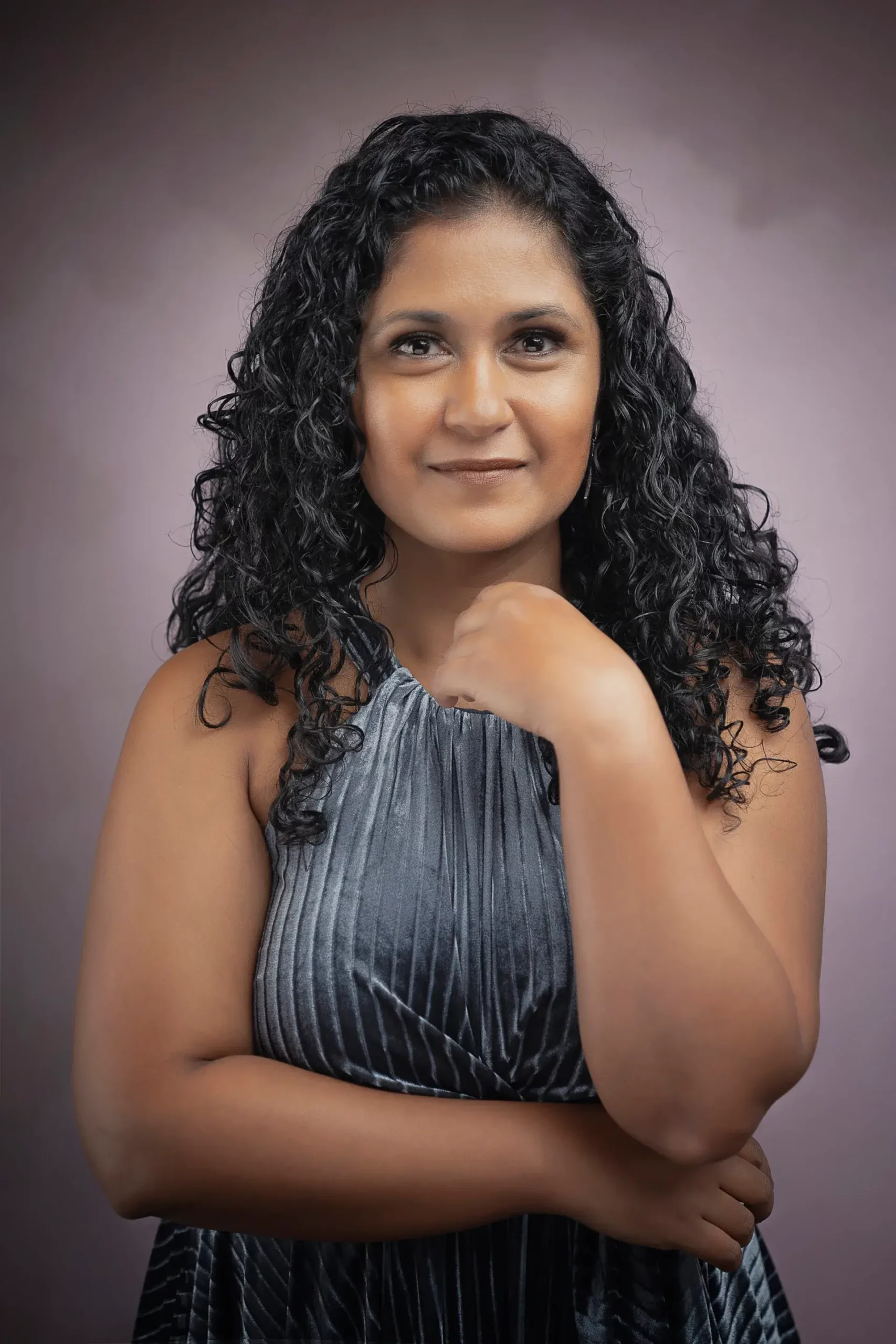 Dr. Kavita Desai received her Doctorate of Pharmacy from Ohio Northern University, and has had a multifaceted career spanning several areas of expertise. She has headed a large teaching hospital pharmacy department as clinical coordinator, started her own cardiovascular risk factor prevention clinic, and ultimately owned a multidisciplinary medical clinic with a pharmacy specializing in pain care, including fibromyalgia.
Dr. Desai's experience in healthcare has underscored the importance of disease prevention, and the ongoing struggles women face in accessing adequate care. Despite these challenges, Dr. Desai remained committed to her work until a personal event changed her outlook.
After her mother was diagnosed with early onset Alzheimer's in 2013, Dr. Desai moved away from her clinical practice and now focuses on brain health, primary prevention of disease, and how neurological diseases and so many other inflammatory conditions affect women. 
In creating Revivele, Dr. Desai hopes to encourage women to prioritize their health early on. As a mother, she understands how hard it can be juggling all of life's ups and downs, amidst a career, or parenting, or caring for aging parents. She knows how women notoriously give to others, but take little for themselves. Dr. Desai has adapted her years of study, work, and experience in this field into a groundbreaking approach to women's healthcare. She focuses on disease prevention, balancing hormones, and the promotion of a healthier lifestyle – all of which she believes can greatly benefit women. Part of her mission is to provide education, and tangible solutions to help women navigate a healthcare system that does not typically focus on women's health. 
In her spare time, Dr. Desai is an abstract artist and singer. In 2019, she had her first gallery showing and is currently songwriting and recording her first solo album. She lives with her husband, their three children, and two goldendoodles.