Life is Hard Enough,
you don't need your body fighting against you.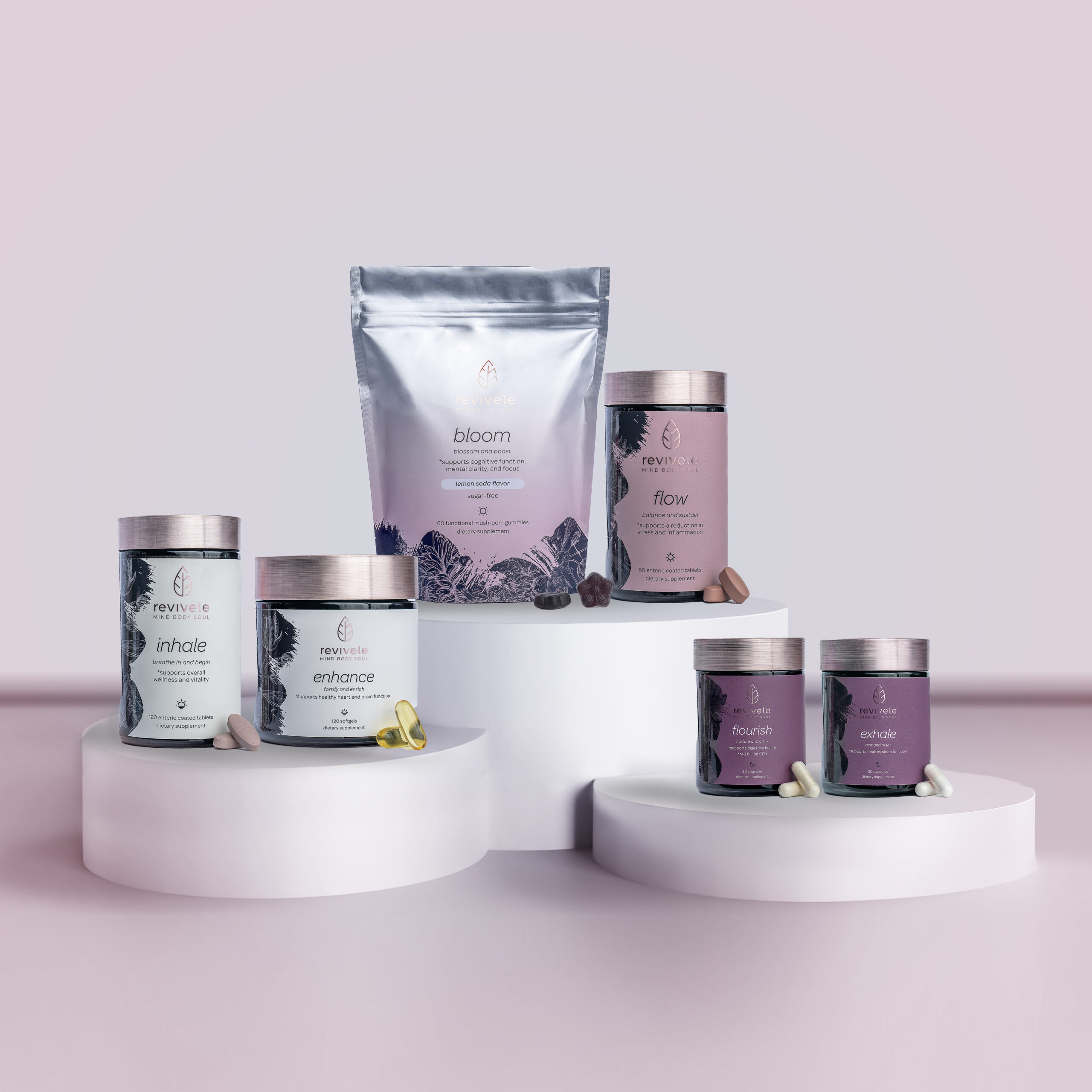 Created by a Doctor of Pharmacy, with disease preventative dosing, our comprehensive supplement system contains over 48+ science-backed vitamins, herbs, minerals, and functional mushrooms. Essentials is designed to address the most common symptoms experienced by women, while also focusing on the risk factors that can lead to long-term disease.* 
At Revivele, we've done all the research for you, so you can reap all the health benefits without missing a beat in your busy day.
From nootropics, adaptogens, and all essential vitamins, to turmeric, magnesium and Omega 3's, our supplement system is armed with everything your body and brain needs. From day to night, today and into your future, we have you covered.