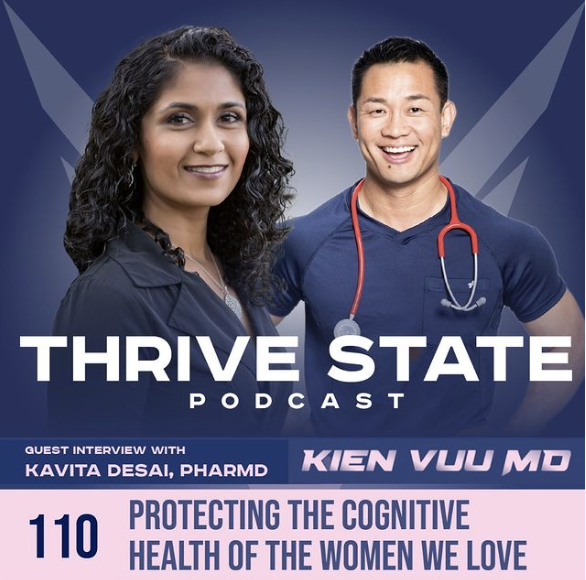 Thrive State Podcast
We brought in Dr. Desai for a conversation and discussed very interesting facts about women's cognitive health. Dr. Desai also gave very practical steps you can start implementing NOW–at home–to build preventative strategies for your cognitive health and overall wellbeing. And it all starts with saying YES to YOU.
Listen using the links below: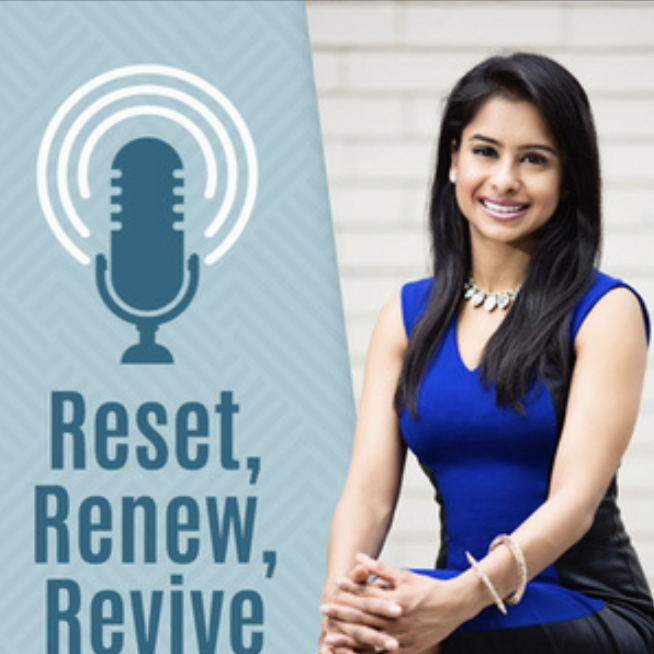 Reset, Renew, Revive
On this week's episode of Reset, Renew, Revive, we spoke with Dr. Kavita Desai, founder of Revivele a female focused wellness brand. After witnessing the cognitive decline of her mother suffering from Alzheimer's, she made it her mission to find preventative solutions to combat degenerative diseases.
Listen using the links below:
Articles Featuring Dr. Kavita Desai